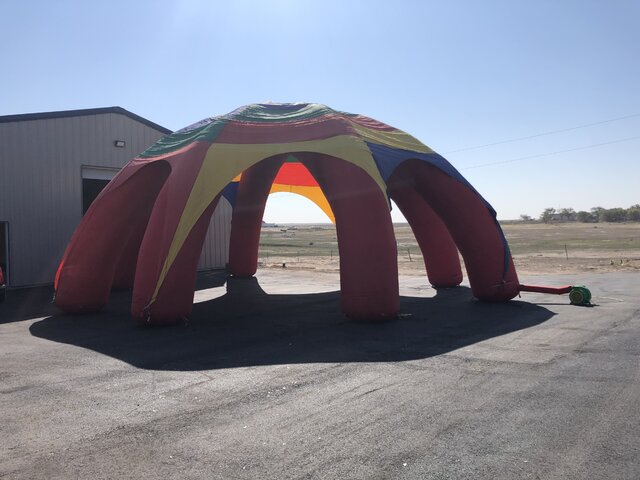 40ft Inflatable Tent
LOTS of shade on a hot summer day! This thing is HUGE! The peak of that shop is 21ft if that gives you an idea how much shade it can provide.
Set up requires the unit to be staked into the ground. Cannot be set up without stakes in the ground.