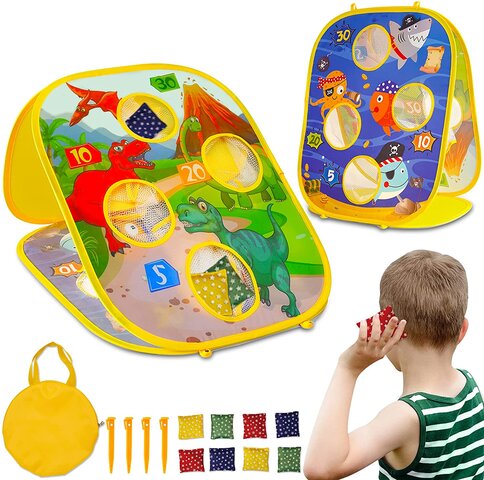 Bean Bag Toss Two Sided
Comes with 8 colorful bean bags and 4 small holes on each side can sit horizontally or stand tall to provide several challenging ways to play. Just pick up a bean bag, aim at the hole, celebrate with teammates as your bags enter the target areas.
Throw, score and win!!! Kids will have a blast while on the lawn, local park or school with these fantastic bean bag toss outdoor games!