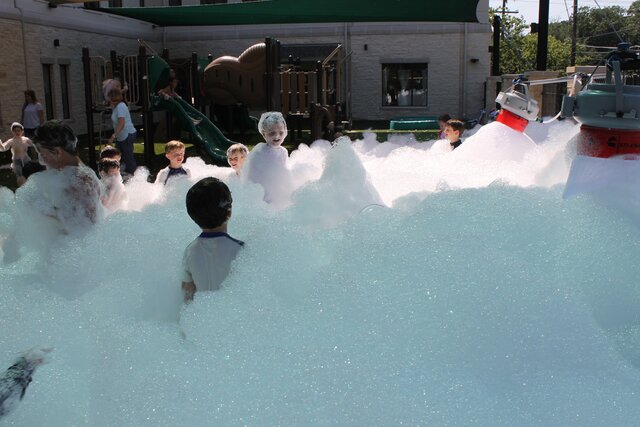 Foam Machine
Enjoy our non-toxic hypoallergenic foaming solution that does not stain in mountains of foaming bubbles. From foam dance parties to adding black lights and making the foam glow to anything in between we know your next event will not dissappoint.
3 foam packs included in rental, you may add more foam packs for an additional fee at checkout.
The powder is a surfactant blend that is strictly a foaming agent.
The solution does not cause harm to eyes, skin, or the environment.
Spray your area with water after the foam dissolves for easy clean up.
You can set up on a variety of surfaces like grass, tarps, water slides, and under tents. Each foam packet lasts 30-45 min and the bubbles last 5-10 min