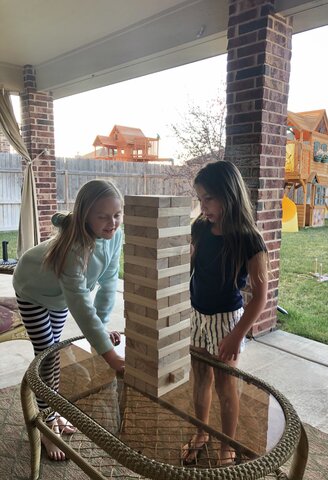 Giant Jenga
Actual Size: Block sizes: 6" x 2" x 1.3"




The giant stacking games comes with 60 pcs Pine Block. The tower starts off at about 2.2 Ft and can go as high as 5 Ft while played.
Stack all the blocks and take turns removing them without knocking the tower down.